Line Jetting Wichita, Kansas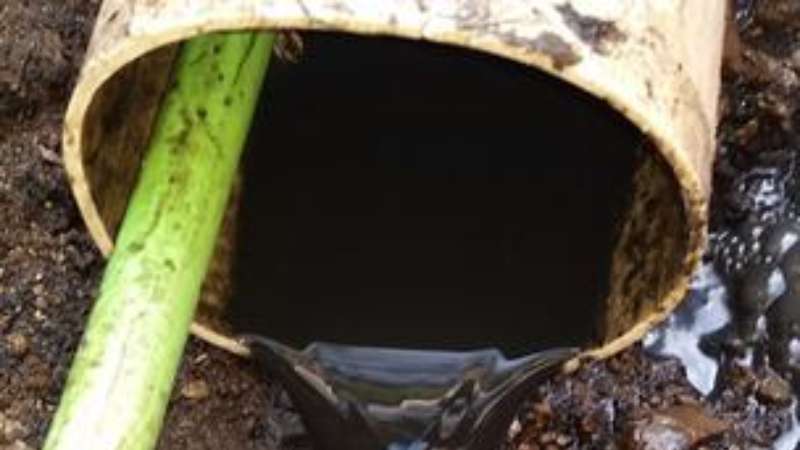 Water Jetting, hydro jetting, or line jetting as it's also called is simply shooting a high velocity stream of water under pressure into your sewer drain, septic pipes, or even the lateral lines in your septic drain field.   This high pressure water hose with a specializes nozzle blasts away years of accumulated grease, oils, scale, sludge, and other buildup that might be inside your sewer or septic lines.  The regular practice of jetting out your lines can keep you from having costly repairs later on due to clogs that require ground disturbance (excavation) to repair.
Affordable Septic Tank Service is a vacuum truck company that specializes in jetting out septic and sewer lines that are clogged or have too much build-up inside.  We are based out of Wichita, Kansas and serving Sedgwick County, Cowley County, Sumner County and Butler County. For our commercial customers we can offer you regularly scheduled maintenance programs to keep your sewer and drain system in top working condition.
Maintain your drains with a regularly scheduled maintenance program to keep your system in top operating condition.
Water Jetting or Hydro Jetting Services We Provide:
Septic lateral jetting
Septic drain field jetting
Sewer line jetting
Affordable Septic Tank Service are your local Wichita, hydro jetting experts.  It doesn't matter if you want something as simple as a single sewer line hydro jetted, or several lateral lines running into your septic drain field.  We can complete any type of hydro jetting and drain cleaning project you may need finished.
If you'd like to receive a quote to jet your septic or sewer lines, please give us a call  (316) 755-8997 or fill out our contact form and we'll get right back to you.